HopBound
A downloadable game for Windows
HopBound is a story-driven psychological horror game that revolves around the surreal mind of Mayumi, a recluse who must journey through an unsettling retro game to come to terms with the ghosts of her past. Through 16-bit horror platformer stages and endless runner levels with gorgeous pixel art, she discovers that her sanity will be tested by something lurking behind the screen.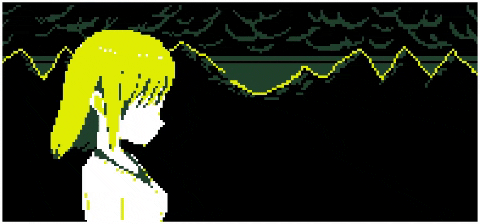 NOSTALGIC VISUALS
Most of the game's stunning visuals use a palette of only four colors to evoke the retro charm of 90s handheld games.
SPINE-CHILLING AUDIO
Listen to unique ambient music that provide a sense of dream-like dread as you explore the game's sinister levels.
A STANDALONE CONTINUATION
Taking place two years after the events of DERE EVIL .EXE, HopBound serves as a continuation of that story. However, users do not need to play DERE EVIL .EXE to immerse themselves in HopBound's narrative experience.
HEART-POUNDING MONSTERS
Enemies from previous games are brought back to life and have evolved into new incomprehensible forms.
MEANINGFUL MACHINATIONS
Going against sequel conventions, HopBound doesn't go bigger and badder for the scale of its story. Instead, the game focuses inward, resulting in a haunting yet meaningful tale.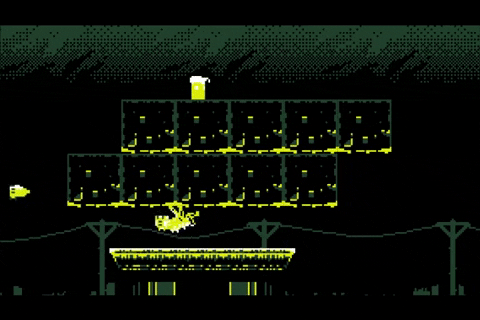 HopBound has NO controller support. Please unplug any controllers before playing this game as it may cause movement issues for the player character.
---
If you liked it and are intrigued by the concept, please consider donating so we can make more games like this one. Thank you so much.

If you want to learn more about our universe of horror games, join our Discord server! Here's an invite link for you: AppSir Games Discord

Purchase
In order to download this game you must purchase it at or above the minimum price of $2.99 USD. You will get access to the following files:
Comments
Log in with itch.io to leave a comment.
Is the title a nod to every indie dev's favorite "hidden gem" J-RPG: Undertale Beginnings?
nope.. it's actually a result of searching for synonyms to "jump". the words that came out were leap, spring, hop, and bound. it was either gonna be leapspring or hopbound. hahaha! but trust me, this game will not go the way you think! all positive reviews on steam so far :)
Interesting game, though I feel like I've merely scratched the surface
i saw the whole vid! thank you for checking out HopBound! also, i've just pushed out update 1.2 right now. it fixes a framerate drop in the boss fights in the last level. you might want to download it. it won't reset your progress :) thank you so much!!