PROTO DERE .NES
A downloadable NES ROM for Windows, macOS, Linux, and Android
This is a short NES prototype of an ancient version of DERE EVIL EXE.

While not as big as AppSir's modern titles, the unfinished PROTO DERE .NES was an important artifact that was sought after for decades. With the recent success of DERE EVIL .EXE , we decided to upload a prototype NES ROM for AppSir fans to enjoy.
The creation of the PROTO DERE .NES prototype game led to AppSir's modern day hits DERE .EXE and DERE EVIL .EXE. For 33 years, the cartridge could not be found.

Recently, an FB user was able to track down the original cart for the unfinished NES game 'PROTO DERE .NES' and dump the ROM online. He posted this in the Obscure NES Games Group:

"Guys, I think I found something! Apparently, it's a lost NES port of the old PROGENITOR DERE arcade game which was showcased in 2017 for the AppSir launch party. I couldn't find information about the game in any of the listings. It's either an obscure bootleg or a pre-production cart that never made it to release. Despite the internal damage on the game's circuit board, I was able to rip the ROM so you guys can have a look at it. It's filled with glitches, but I'm certain I didn't corrupt the ROM. That's how it played when I got it working on my dusty old NES, so maybe that's why it was never released."
Other users expressed their excitement for the game's discovery with some inquiring about the possibility of buying the physical cartridge. Some users have even claimed to have played the unreleased NES game before and have started sharing their nostalgic experiences. However, the group has now been archived as some of its users have been found dead.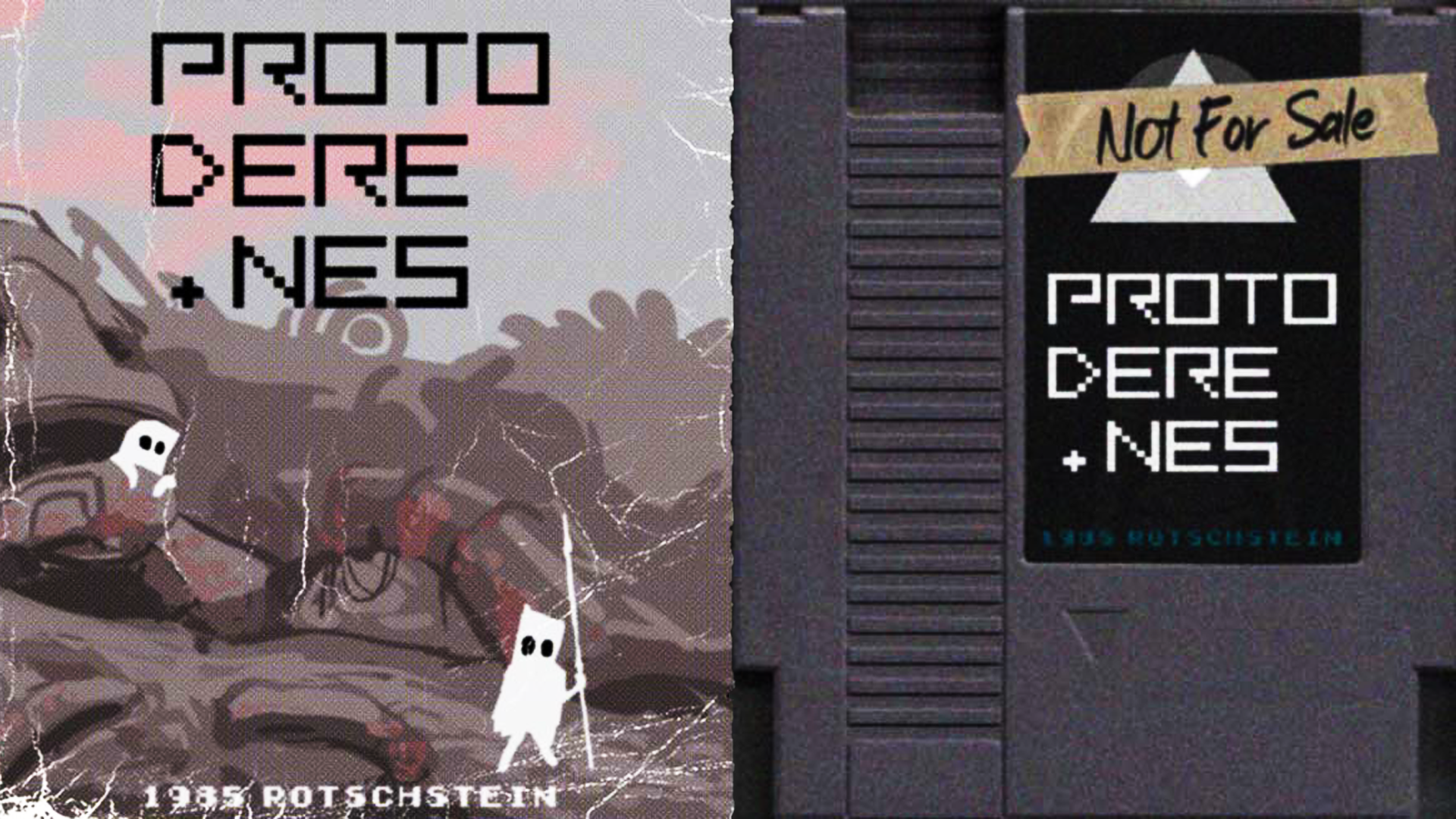 Fortunately, for fans of the series, it is now possible to play PROTO DERE .NES on your home computer by using an emulator!
Update 03-11-2022
Damaged ROM has undergone ancillary reconstructions as part of the Resurgence Initiative. Visual changes to the character have been observed. Turns out they weren't fires at all. Future reconstruction activities have been authorized with new builds pending release.
(Changes are only visual. Old speed runs of the game are still valid. There are no changes to the bounding boxes, speed of enemies, or any other variable to the game. Further reconstructions on the damaged ROM only revealed that the characters are cuter than we thought.)
---
The game is free, but if you liked it and are intrigued by the concept, please consider donating or buying our other games so we can make more games like this one. Thank you so much.

NOTE: Despite the game being free, no person other than the developers of this game may redistribute this game without permission.

If you want to learn more about our universe of horror games, join our Discord server! Here's an invite link for you: AppSir Games Discord
Download
Click download now to get access to the following files:
PROTO DERE NES - Repaired V1.3 (Recommended).zip
60 kB
PROTO DERE NES - Original (Not Recommended)
59 kB